Get () sensors reading block is a reporter block available in Dabble extension for evive and other Arduino boards. Dabble phone sensor module give the real-time reading of the following sensors to evive: Accelerometer, gyroscope, proximity sensor, magnetometer, light meter, sound meter, GPS, temperature sensor and barometer. This block reports the current value of the selected sensor.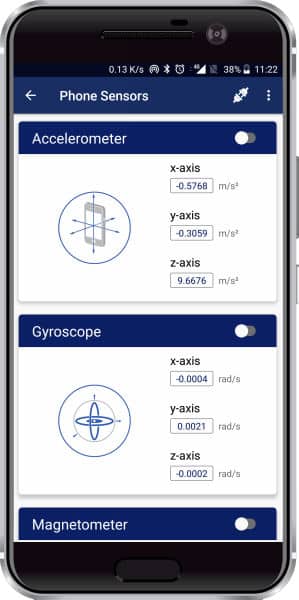 You can choose the sensor from the drop-down menu: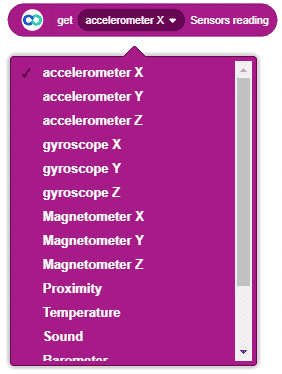 Note: This block is available in both Upload mode and Stage mode.
Example