How to download and install PictoBlox?
Click the given link to download the PictoBlox according to your system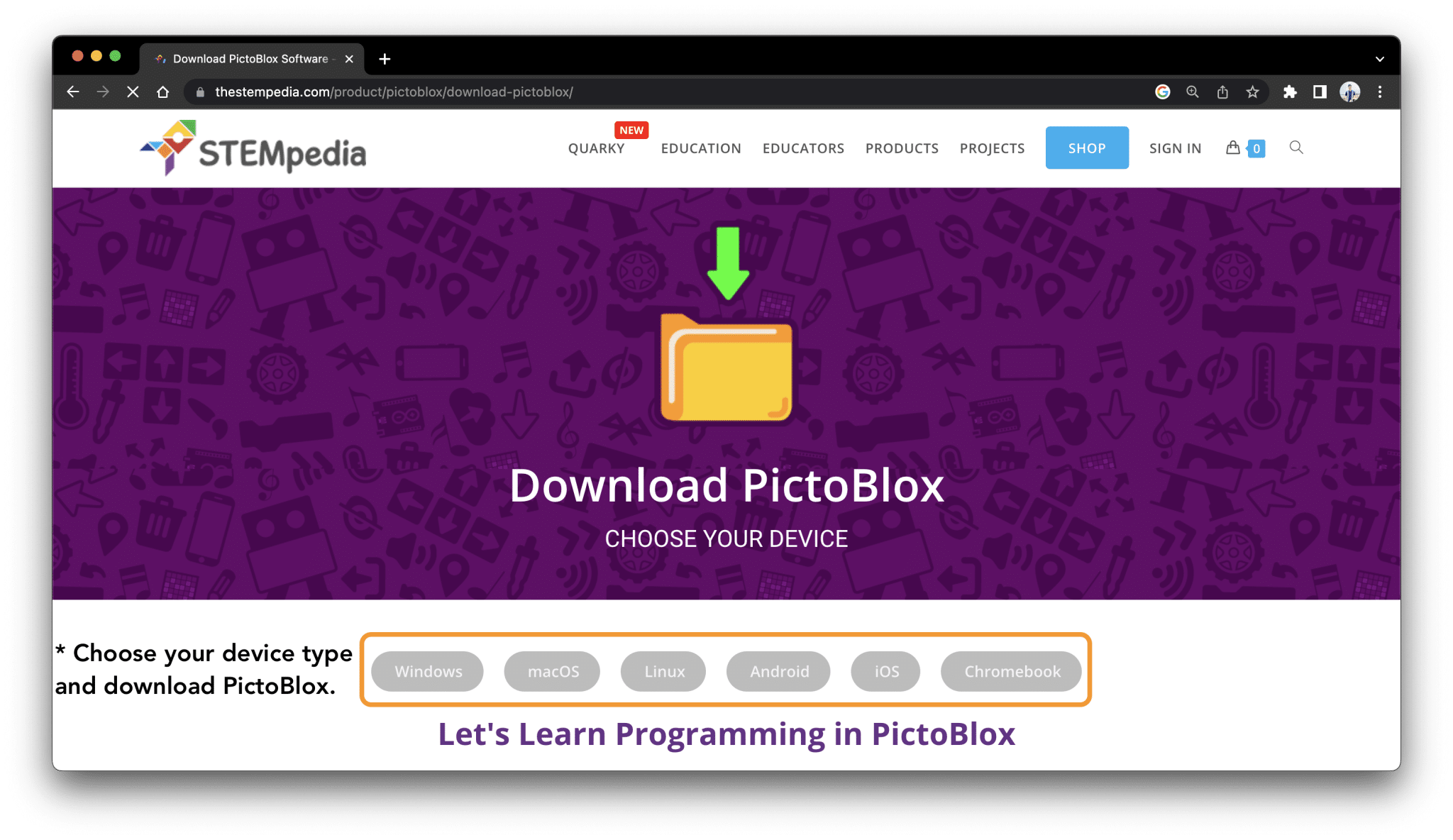 What is the minimum system requirement for PictoBlox?
Minimum system requirement for the system:
Processor: i3

RAM: 4GB minimum
HDD Space: 2 GB minimum
How to generate shareable links?
To generate the project link follow the given steps,
Step 1: Open your project file in PictoBlox
Step 2: Click on the file and select Generate file sharing link
Step 3: It will take a couple of seconds to generate the link, then click on Copy link! button to copy the link
now, share the link with your friends 
How to connect Quarky over Bluetooth with Desktop?
For Inbuilt Bluetooth,
Install the PictoBlox link from the given link and use the PictoBlox link to connect your Quarky and other devices.
PictoBlox Link Download Link: https://thestempedia.com/product/pictoblox/pictoblox-link/ 
How to generate a PictoBlox link on the application?
In the smartphone application,
Step 1: Go to My Space on your PictoBlox
Step 2: Select your project file 
Step 3: Click on the link Icon to generate the file link. Once done, it will be copied to your clipboard.